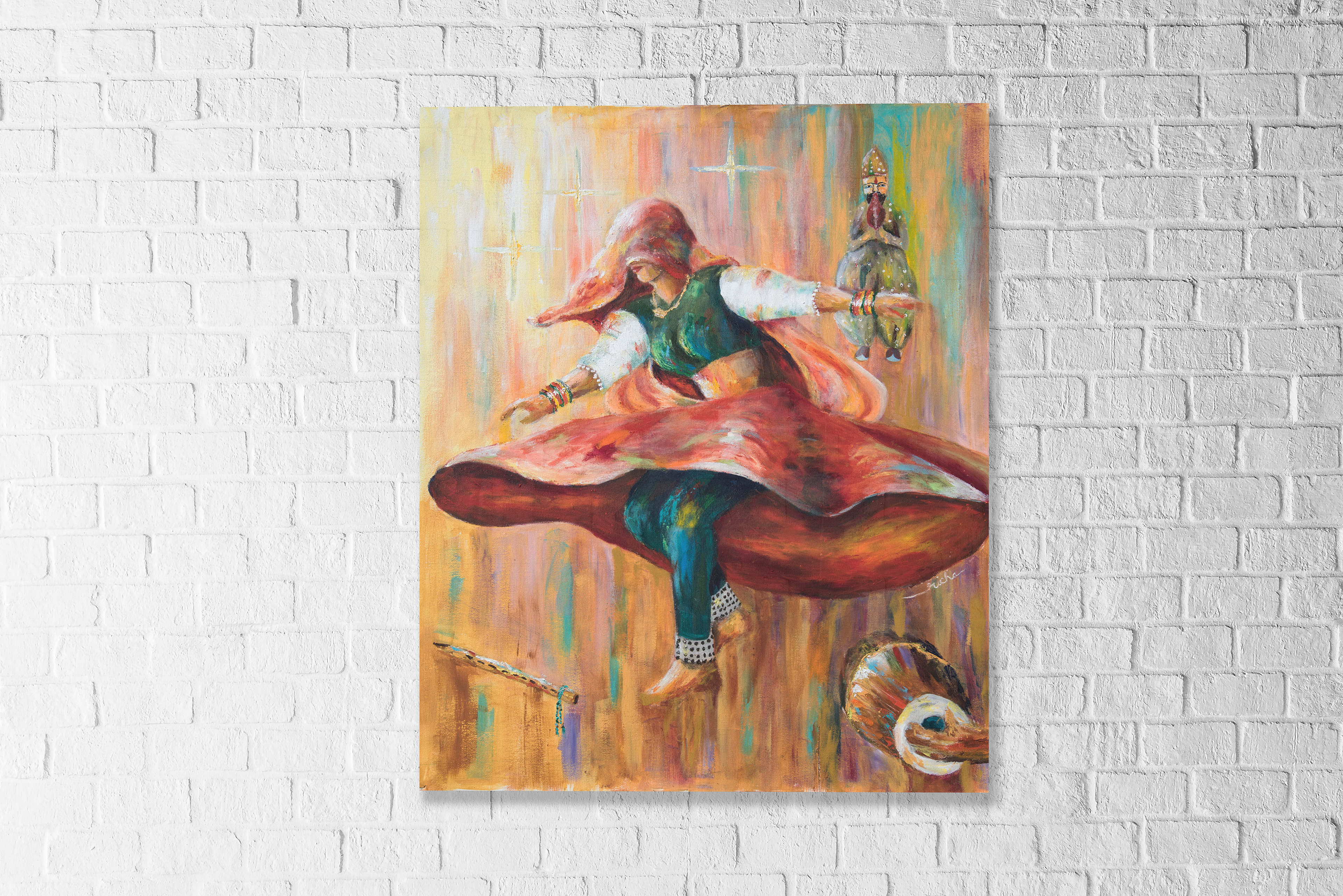 Title: Rajasthani Ghoomar Dancer
Medium: Acrylic on Canvas
Size: 30 x 42 inch
Description: Dance is an expression of absolute freedom. In Rajasthan, when it is accompanied by traditional serenading music and puppet show, leaves the onlooker completely mesmerised. Through the use of bold colors and strokes I have tried to express this freedom and reinvent the magic of the Ghoomar folk dance of Rajasthan!
Title: Yoga: the driving force for mind, body and soul
Medium: Acrylic and charcoal on Canvas
Size: 20" x 24" (or 50 x 60 cm)

Description: The painting depicts the Scorpio pose or Vrishchikasana in yoga, one of the most difficult poses requiring extremely strong will power and control to achieve. I got the inspiration for the painting while struggling to achieve this pose in yoga. While I can do the same against the wall, I still need stronger will power to achieve the pose without the wall. Hence yoga truly helps you control your mind and body.